Macbeth's Witches is a simple free sound board developed to support sensory teaching activities with children who have complex learning needs and significant communication disabilities.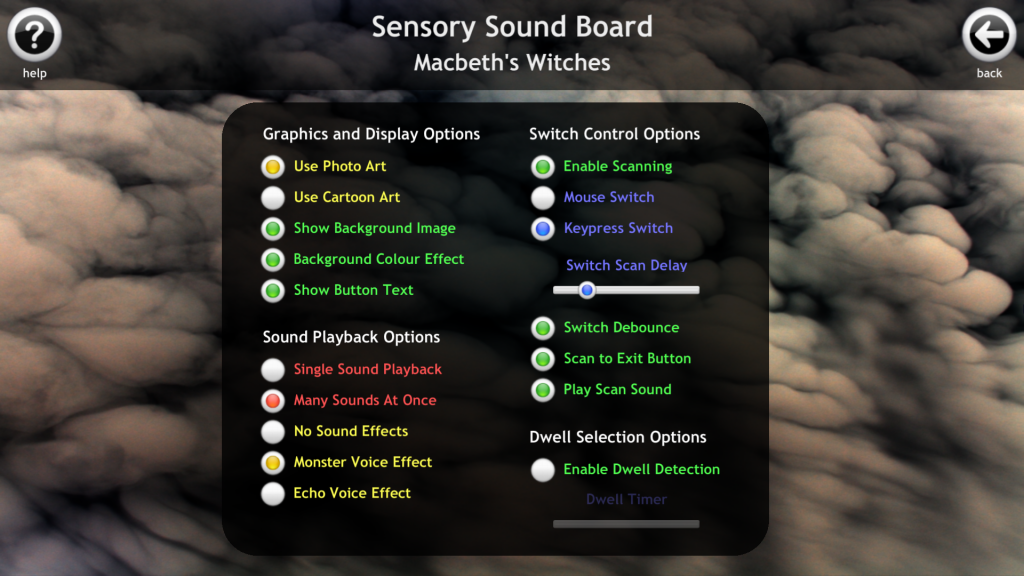 My other half, and many teachers of children with PMLD internationally, have adopted the excellent free sensory resources published by The Northern Ireland Curriculum. This sound board was created to support the Thematic Unit on Wizards and Witches.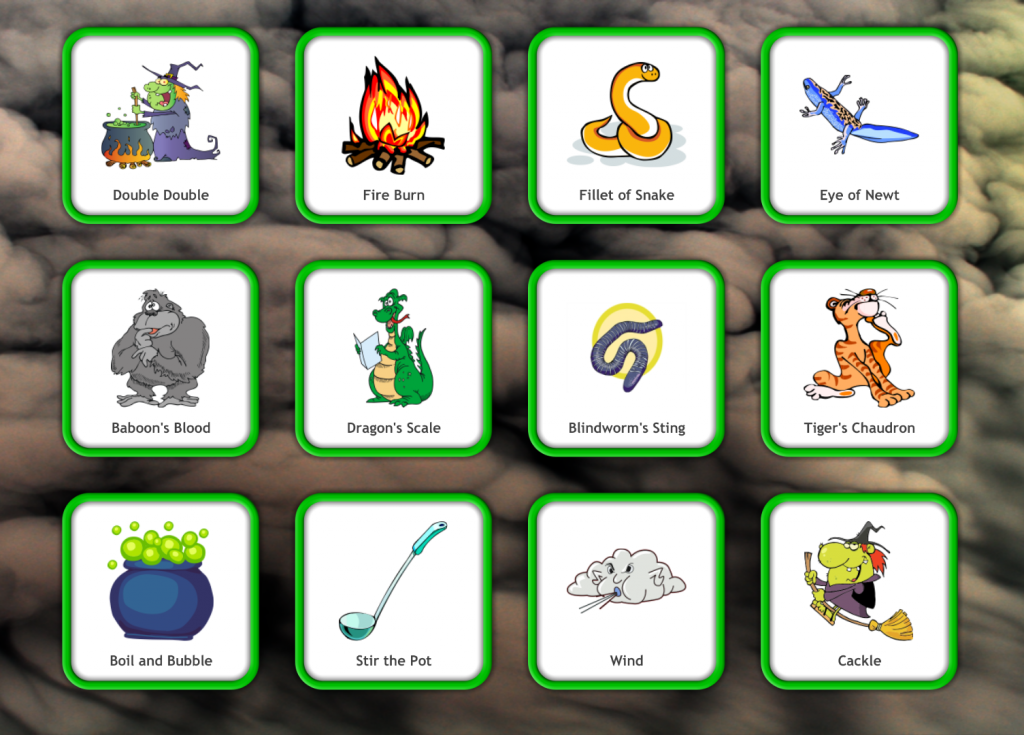 The sound board supports switch scanning on all versions and dwell selection for eye gaze on Windows and OSX.