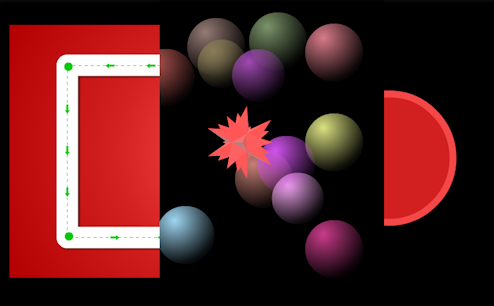 Funded by Nominet Trust, I'm working with Lansbury Bridge School and The Rix Centre to look at free and open-source head and eye-tracking solutions which can be used to replace the standard computer mouse.
Feb 2012 Update – Project Outcome
The final report and software is now available from The Rix Centre's: Big Tree Website
Progress
Part of our work is to develop a simple freeware application to assess accuracy, aid calibration testing and measure progress in learning to use different types of pointing device.
Heads Up has 4 simple, abstract tasks which are completed using cursor movement only. Path traces, timings and other details can be printed at the end of the test or saved as Adobe Acrobat (PDF) documents.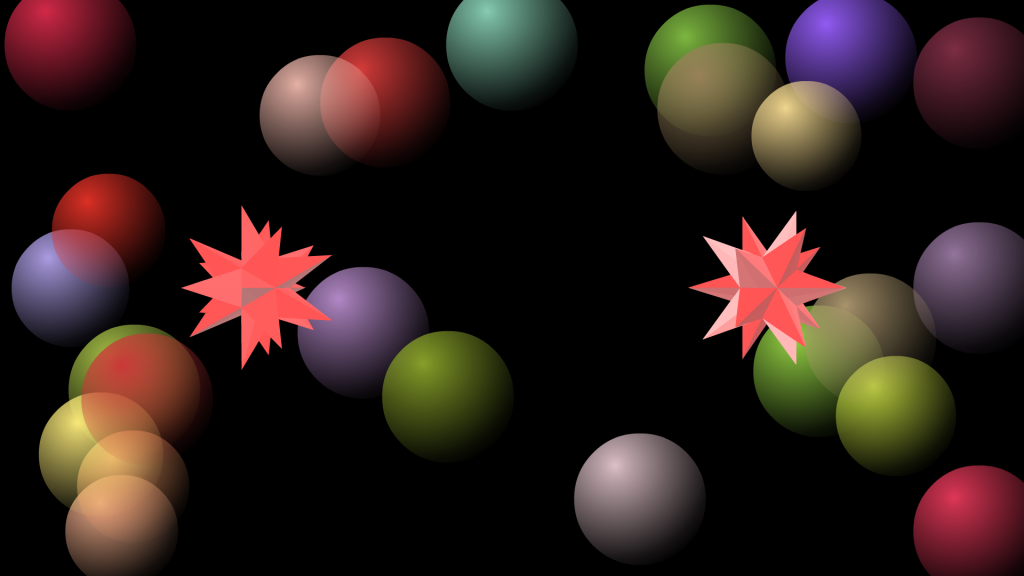 General feedback from teachers and trainers as well as PDFs of assessments are needed to improve the ratings and general usefulness. Results from non-standard mouse users would be especially useful.
Download Heads Up [Beta Version]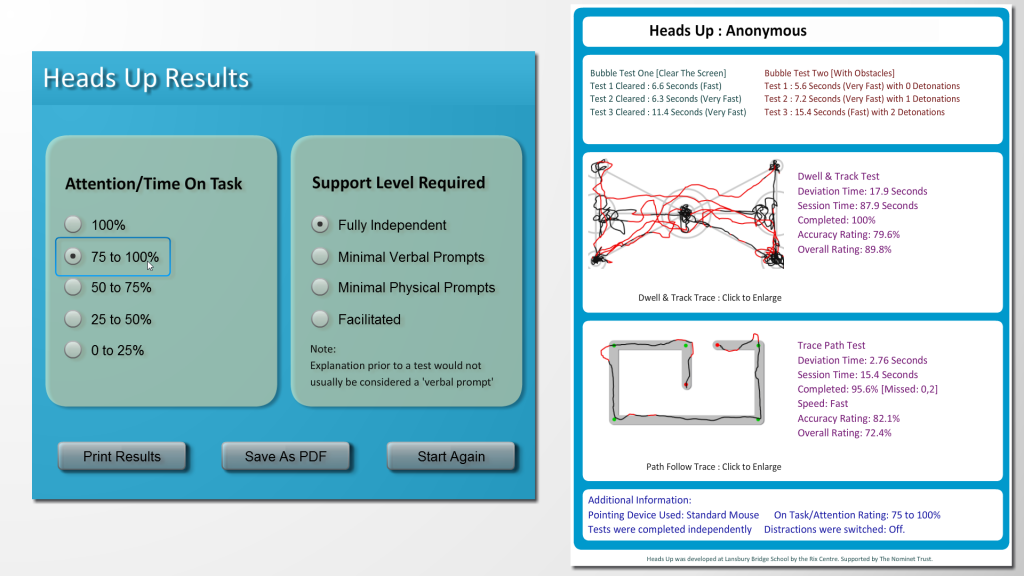 Download for Linux [no h/w acceleration]
Updates 9th Dec 2011
added alternate sound effects/busier animation as an option [untick "Less Distraction"]
added additional visual cues to the Path Follow Test
fixed issue with mine explosion animation
replaced the sphere with a simple circle in the Dwell Test
Traces are now drawn in colour to show deviations
Speed improvements/optimisation
Minor changes to text labels and report layout
Updates 21st Dec 2011
Go/Next control buttons have a 1 second pause before they become active
added additional sound fx to highlight control button presses
altered the speed rating for Bubble Games to reflect test group
Head and Eye Tracking Software
All the head and eye tracking software we have been testing as part of this project is cost-free and is intended to work with consumer webcams – or modified gaming peripherals. The funding has allowed us to equip the school with new cameras for desktop computers as well as several laptops and mounting solutions for portable use.
Windows software showing great promise in testing which works with pretty much any standard webcam are Boston University's Camera Mouse, Viacam and Indra's Head Mouse, download them free here:
A free eye tracking package requiring a little more technical fiddling but nonetheless excellent is ITU Gaze Tracker: